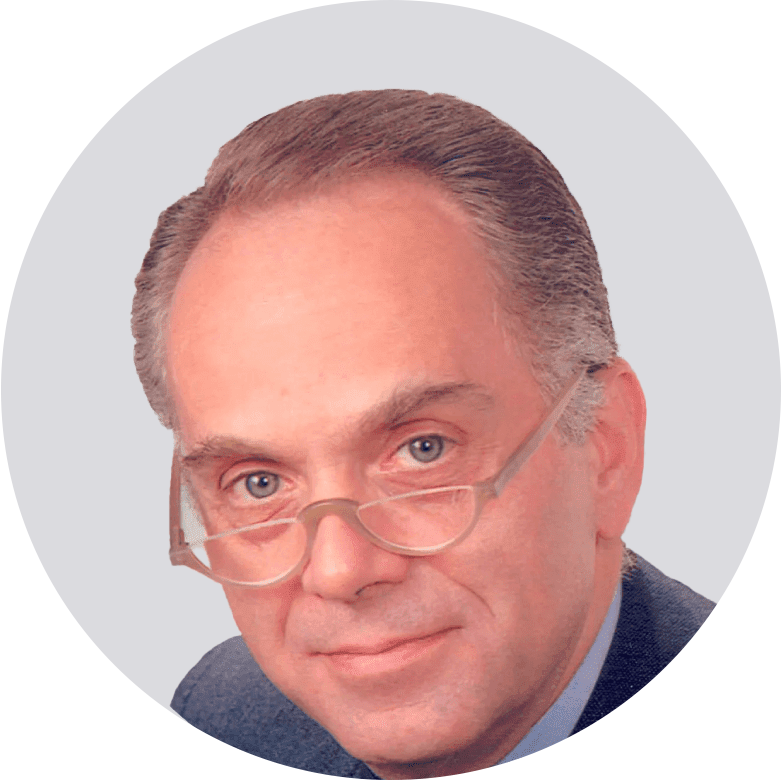 Securities Litigation
White Collar Defense & Investigations
International Arbitration
Antitrust
Financial Services
Corporate Governance
George Washington University Law
School, LL.M. in Securities Law
summa cum laude
University of Cincinnati, College of
Law, J.D.
Georgetown University, B.S./B.A.
Ralph Ferrara's practice includes a wide range of litigation, business, regulatory and corporate governance matters. He represents corporations and individuals in complex securities class and shareholder derivative actions as well as contested mergers and acquisitions; advises corporate clients on Securities and Exchange Commission reporting and disclosure requirements; represents corporations and individuals in government investigations and enforcement proceedings; conducts corporate internal investigations; handles consumer financial services issues; and counsels corporate officers and boards on all of these matters.
Ralph and his team practice in the intersection where class actions, shareholder derivative suits, SEC enforcement matters and white collar prosecutions meet and have the experience and skills to provide full representation to their clients across all of these and other areas.
Among other recognition, Ralph has been named one of the country's leading lawyers in nine categories by the Best Lawyers, a status shared by only 100 of the 50,000 lawyers globally recognized by Best Lawyers: "Bet-the-Company" Litigation, Commercial Litigation, Corporate Compliance Law, Corporate Governance Law, Litigation - Mergers & Acquisitions, Litigation - Regulatory Enforcement (SEC, Telecom, Energy), Litigation – Securities, Securities / Capital Markets Law, and Securities Regulation.
Ralph was inducted to the inaugural honorees of Securities Docket's Enforcement Hall of Fame, a list of the lawyers who have made the most extraordinary contributions to, and impact upon, the field of securities enforcement over their lifetimes. Securities Docket described Ralph as having "an unmistakable flair for the way he represents his clients…" and as being "the go-to lawyer for Audit Committees who need a knowledge-able and confident attorney to lead their internal investigation." He is included in Securities Docket's Enforcement 40, their "group of the best and brightest securities enforcement defense lawyers."
Ralph has appeared five times before the United States Supreme Court on cases, appeared in each of the Federal Circuit Courts of Appeal and represented clients in state and federal courts across the country.
Ralph was a partner at Debevoise & Plimpton, serving on its Executive Committee and as Managing Partner of its Washington, D.C. office for 23 years. Thereafter, Ralph was associated with Dewey LeBoeuf and more recently with Proskauer Rose.
Ralph served previously as General Counsel of the Securities and Exchange Commission. He has argued several cases before the United States Supreme Court including: Burks. v. Lasker; Transamerica Mortgage Advisors, Inc. v. Lewis; Aaron v. Securities and Exchange Commission; and Steadman v. Securities and Exchange Commission. During his career with the Securities and Exchange Commission, Ralph was appointed as Chief of Staff or Special Counsel to three Chairmen.
SEC Enforcement and Class Action
JBS S.A. (class action only)
Leucadia National Corporation
Royal Dutch/Shell
Global Crossing
Waste Management
Zurich Insurance Group
Lucent (Pres. Only)
Fifth Street Management
C-III Capital Partners
Dollar General Corporation
Interstate Bakeries Corporation
Central Parking Corporation
Lernout & Hauspie (Board)
MicroStrategy (SEC only)
Ernst & Young (SEC only)
New Jersey Resources
Scudder Kemper Investments (SEC only)
MDC Holdings
New York Life (class action only)
John Hancock (class action only)
American General (class action only)
Phoenix Home Life (class action only)
Transamerica (class action only)
Pacific Mutual (class action only)
Manulife Financial (class action only)
IPO Litigation (SEC - Buy Side)
EchoStar (SEC only)
Scottish Re
Transaction Network Services (class actiononly)
Activision (CEOs and Founders only)
Candela Corporation (class action only)
Vestas Wind Systems A/S (class action only)
North Carolina Mutual
Knights of Columbus Fraternal
Unity Mutual
Appaloosa Management (SEC only)
Shareholder Derivative Litigation
Hewlett-Packard
Royal Dutch/Shell
Brocade Communications Systems, Inc.
Dominion Resources
CitiFunds (Citicorp/Legg Mason)
FPL Group
US West
Baxter International
Amerigroup Corporation
FirstEnergy Corporation
Candela Corporation
Halliburton Company
Waste Management, Inc.
Commodity Futures Trading Commission Proceedings
State Attorneys General Proceedings
Zurich Insurance Group
American General
New York Life Insurance Company
Department of Justice Proceedings
Royal Dutch/Shell
Global Crossing
Property and casualty insurers
S&L-related investigations
IPO litigants
Eni S.p.A.
Chambers USA ranks Ralph in the first tier nationwide for securities regulation, saying that he is "considered to be very creative and great for the complex class actions" and also ranks him for his work in securities litigation. The US Legal 500 says that he is "clever and energetic … a quick thinker, very creative and top notch within this area and should be at the top of anyone's list for securities litigation."
The Review of Securities and Commodities Regulation, Board of Advisors (2022-)
The Review of Banking and Financial Services, Board of Advisors, (2019-)
Public Company Accounting Oversight Board Advisory Council (2011-)
CCH Securities Regulation Advisory Board, Chairman (2008-2011)
Financial Accounting Standards Advisory Council (2008-2011)
American Bar Association, Consumer Financial Services Committee (2011)
University of Cincinnati College of Law. Board of Visitors (1995-)
Center for Corporate Law, Board of Advisors (1995-)
American Bar Association, Section on Corporation, Banking and Business Law, Task Force on Broker-Dealer Compliance, Chair
Task Force on Review of Federal Securities Laws, Market Structures Working Group, Chair
Task Force on Insider Trading Controls
Federal Bar Association, Securities Law Committee; Executive Council
American Law Institute
Practising Law Institute, Securities Law Advisory Committee; Annual Institute on Securities Regulation, Co-Chair (1994-98)
Sweeping Reform: Litigation and Bespeaking Caution Under the New Securities Law, Co-Chair (1995)
Center for Public Resources, Inc., Securities Disputes Committee, Chair
New York Stock Exchange, Board of Directors, Legal Advisory Committee
Board of Directors/Audit Committee of Caesars Entertainment (2003-2004)
Practising Law Institute, First Annual Directors' Institute on Corporate Governance, Co-Chair (2003)
Executive Council of the Securities Law Committee, Federal Bar Association
American Law Institute, Section on Corporation, Banking and Business Law, Planning and Review Committee, and Federal Regulation of Securities Committee, Civil Liabilities and Litigation Subcommittee, Vice-Chair
American Bar Association, Task Force on Broker-Dealer Compliance, Market Structures Working Group of the Task Force on SEC Settlements, Task Force on Section 15(c)(4) Proceedings, Task Force on Securities Arbitration, American Bar Association, Chair
Director & Officer Advisor, Advisory Board Member
Securities Regulation & Law Report, Advisory Board Member 2
The Monthly Newsletter of Securities Trading and Regulation on the Internet, Securities Board of Advisors
Practising Law Institute, Annual Institute on Securities Regulation: Securities Law Advisory Committee, Chair
Practising Law Institute; Board of Advisors, Chair
The Review of Financial Services Regulation, Chair
Center for Public Resources, Inc., Securities Disputes Committee, Chair (Final Report Issued Summer 1991)
U.S. Supreme Court
U.S. Court of Federal Claims
U.S. Court of Appeals, First Circuit
U.S. Court of Appeals, Second Circuit
U.S. Court of Appeals, Third Circuit
U.S. Court of Appeals, Fourth Circuit
U.S. Court of Appeals, Fifth Circuit
U.S. Court of Appeals, Sixth Circuit
U.S. Court of Appeals, Tenth Circuit
U.S. Court of Appeals, District of Columbia Circuit
U.S. District Court, New York, Southern District
U.S. District Court, Ohio, Northern District
District of Columbia Superior Court
Best Lawyers in America (nine categories including "Bet-the-Company Litigation")
Washington, DC Super Lawyers
American College of Governance Counsel, Fellow
Benchmark Litigation Local Litigation Star – District of Columbia
Benchmark Litigation Litigation Star "Enforcement Hall of Fame," Securities Docket
Chambers USA
The Legal 500 United States: Securities: Litigation Defense "Top Washington Lawyer
Securities," Washingtonian Magazine "Enforcement 40," Securities Docket